Special discount rates available for non-profits and school groups. Please contact jen at daringinkpress dot com for more information.
Available Now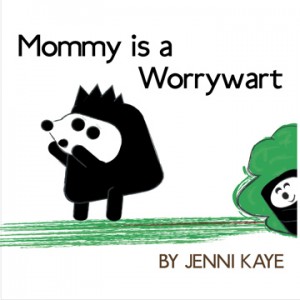 Mommy is a Worrywart by Jenni Kaye
RELEASED JANUARY 2015
34 Pages, paperback, $9.99 retail
ISBN: 978-0-9884914-2-7
Does Mommy worry a bit too much? Little Hedge thinks Mommy is a worrywart. But does she really have anything to worry about? Other than sharks, strange creatures and space aliens, that is…. Mommy is a Worrywart explores the fears of parenthood through the eyes of a mischievous little child.
Download the Sell Sheet PDF with buying information.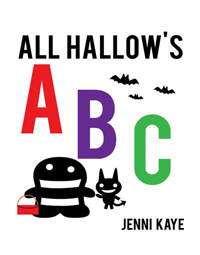 All Hallow's ABC by Jenni Kaye
34 Pages, Print & ebook, $9.99 & $0.99
ISBN print: 978-0-9884914-1-0
ISBN eBook: 978-0-9884914-0-3
WINNER OF A BRONZE MEDAL FROM THE 2013 MOONBEAM CHILDREN'S BOOK AWARDS
From Apples to Zombies, All Hallow's ABC is a fun and spooky romp through the alphabet. With delightful rhymes and colorful images, this illustrated book is designed to get children into the Halloween spirit without too much of a scare.
Buy it at Independent Booksellers, Barnes and Noble, Kobo, Tomely or Amazon.
Download the Sell Sheet PDF with buying information.
See the Book Trailer on YouTube.


Upcoming Releases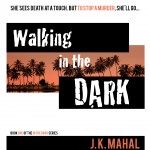 Walking in the Dark by J.K. Mahal
Coming Soon
Gifted psychic Cassie Davis has never been the same since the death of her daughter.  Her intuition tells her how people die, but she hasn't been able to do a thing to stop fate.  Touching the hand of six-year-old Emily Porter, Cassie sees a murder she can't ignore. Detective Danny Castillo is not a believer, but something about this woman gets under his skin.  Can destiny be stopped?
Part 1 of the In the Dark Series.